SOUTH DEVON RAILWAY 5th February 2015
GWR 0-6-0PT on shed at Buckfastleigh 05

th

February 2015

Photo © JBrodribb 2015
A few photos of today's events, both in preparation for the half term gala.
6412 was in steam today, so a couple of photos to show this. It will be doing some running in work next week.
Brian Dingsdale supervises Jim West painting the white line on the steps of W225. Between them they have put in a huge number of hours of skilled voluntary work on this coach in particular, and Carriage & Wagon in general.
Mike Harris gives the windows of auto W225 a final clean before it leaves B shop after its refurbishment.
The interior of W225W has been given a facelift too including a new ceiling and the re-instatement of the leather strap hangers. Unfortunately we haven't had the time to re-upholster the seats.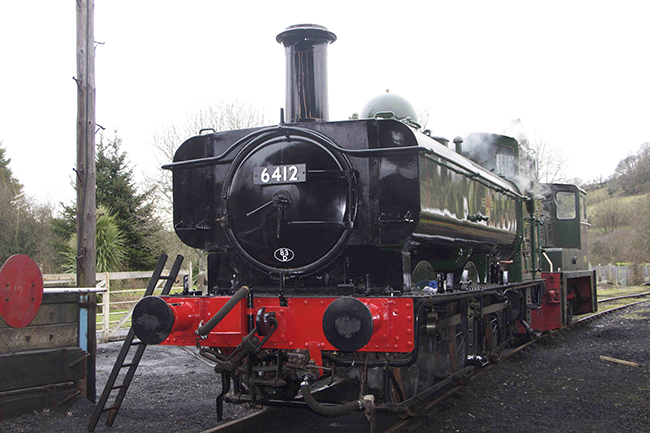 GWR 0-6-0PT on shed at Buckfastleigh 05

th

February 2015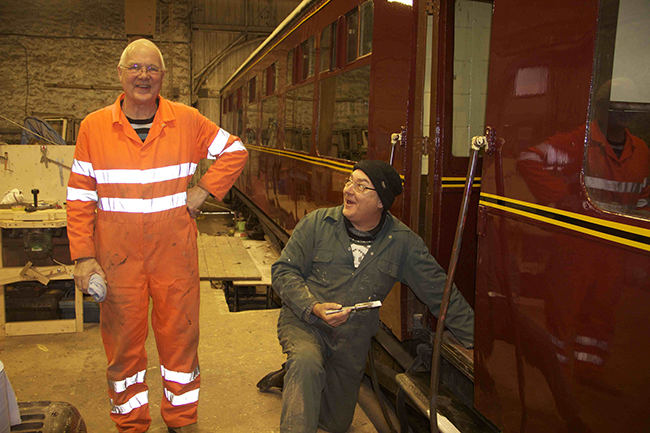 Brian Dingle and Jim West 05

th

February 2015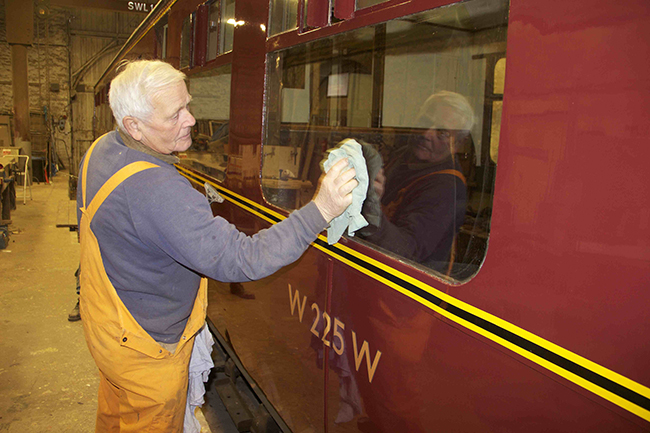 Mike Harris polishes W225 prior to its return to service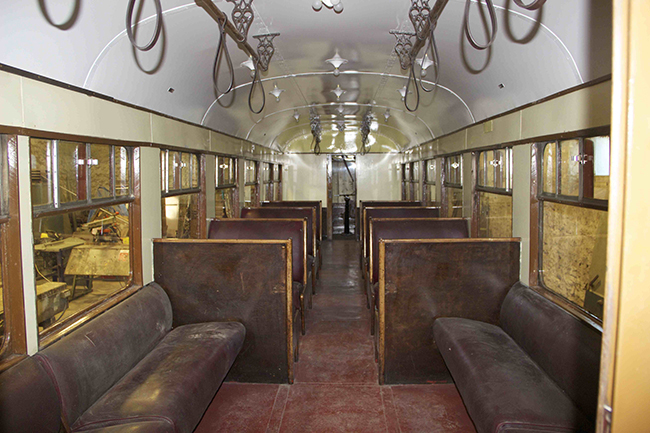 The interior of the large saloon complete with new ceiling and leather strap hangers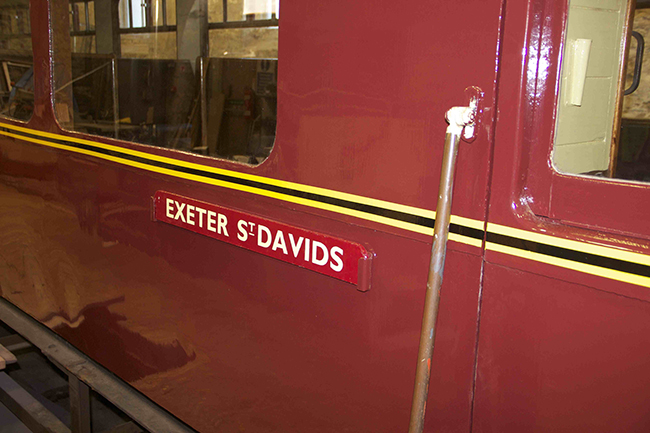 No doubts over the destination of this auto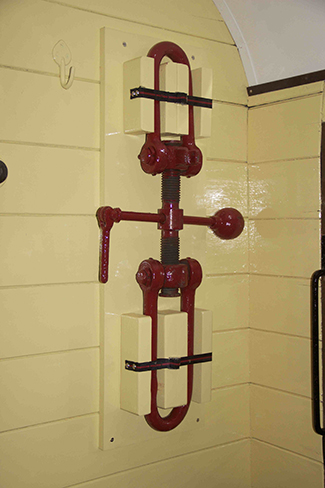 The emrgency coupling is now in its own cradle to stop it swinging around
Photo © JBrodribb 2015