Buckfastleigh Developments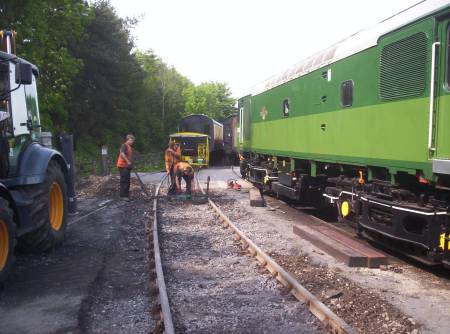 North Crossing after relaying with concrete sleepers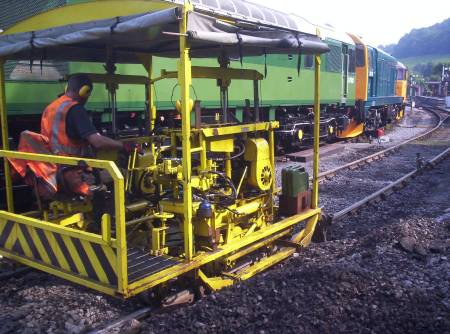 SDR Tamper in action on North Crossing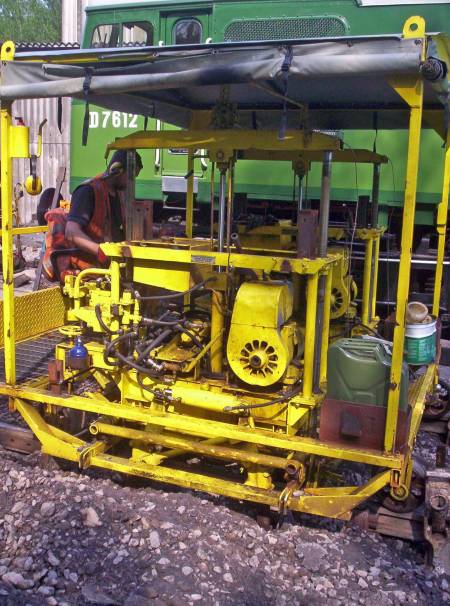 SDR Tamper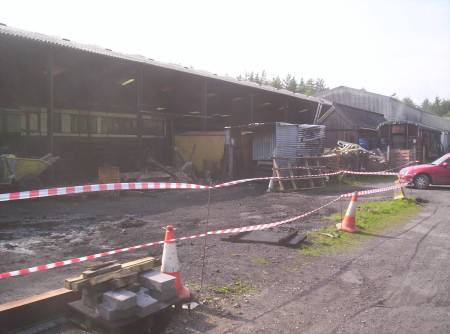 Old chainlink fence removed from beside Loco running shed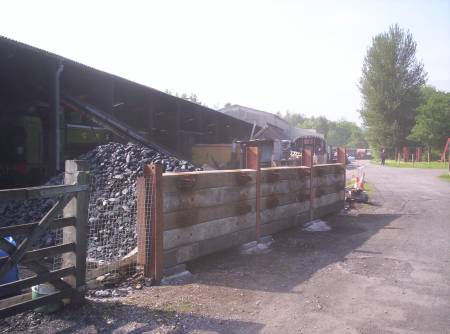 New sleeper wall to retain coal in yard
One panel of track at North Crossing has had its concrete broken out and the ballast dug away so as to enable re-sleepering where the old wooden timbers had allowed the track to become slightly wide to gauge. The photos show the rails in their new concrete sleeper mounted chairs, and the tamper at work on each bed in turn.
The track will have a temporary wooden deck put on for the bank holiday weekend and then a new concrete crossing will be put in place next week.
The last two photos show work in progress replacing the old chain link fence around the loco coal yard with a new one made from steel uprights and scrap concrete sleepers as infills.