"Carols down the line"
on the South Devon Railway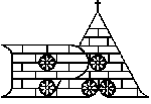 Organised by: Paignton (Palace Avenue) Methodist Church
Tuesday, Wednesday and Thursday evenings the 8th/9th and 10th of December 2009 saw 831 joyful passengers singing Carols, eating a hot mince pie and drinking tea/coffee as they travelled the South Devon Railway.
The occasion was the annual "Carols Down the Line" coordinated on behalf of the South Devon Railway by Paignton (Palace Avenue) Methodist Church. Stations were beautifully decorated as was the train where SDRA volunteers at Buckfastleigh entered into the spirit of the occasion as did SDRA volunteers at Totnes and Staverton where passengers got off the train to sing carols on the platforms. Salvation Army bands played for the carol singing on Tuesday and Wednesday whilst Totnes Town Band played for the Thursday. Plympton Clangers (handbell ringers) delighted us with their tuneful ringing at Buckfastleigh Station before the Thursday departure. BBC "Spotlight" travelled with us on the Tuesday, filming and talking to passengers and volunteers. The results were broadcast on "Spotlight" slots during Wednesday with a longer "piece" during that evening's "Spotlight"
The event gives an opportunity for the South Devon Railway to provide a service which raises money for nominated charities and good causes. This year, thanks to the generosity of passengers the following donations have been made:-
Action for Children - £1,250.00
World Vision Projects in Senegal and Zimbabwe - £1,160.00 (see attached)
ShelterBox - £557.57
Railway Mission - £668.50
Salvation Army (two bands) - £300.00
Totnes Town Band - £200.00
Plympton Clangers (Handbell team) - £50.00
This gave a grand total of £4,186.07 to charities and good causes.
Paignton (Palace Avenue) Methodist Church looks forward to coordinating the event again on 7th to 9th December 2010 (subject to a satisfactory agreement with the South Devon Railway being concluded).