SOUTH DEVON RAILWAY Day out with Thomas 2016
If you are not a Thomas fan, then look away now. Otherwise, take a look at the photos of this year's event – by far the biggest the SDR has done, with museum footfall a whopping 13% up on last year. On Sunday alone we had over 1,800 people through the doors!
Huge enthusiasm from all our volunteers, without whom none of it would be possible. Even if you aren't a fan, it generates a huge income which helps us all enjoy our hobby.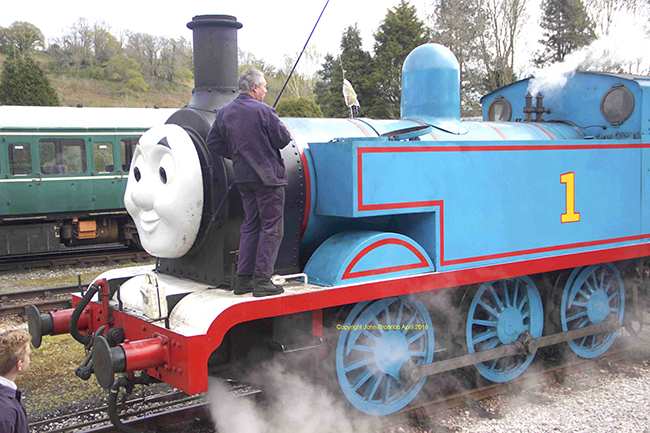 Allan Cash "catching a fish" ...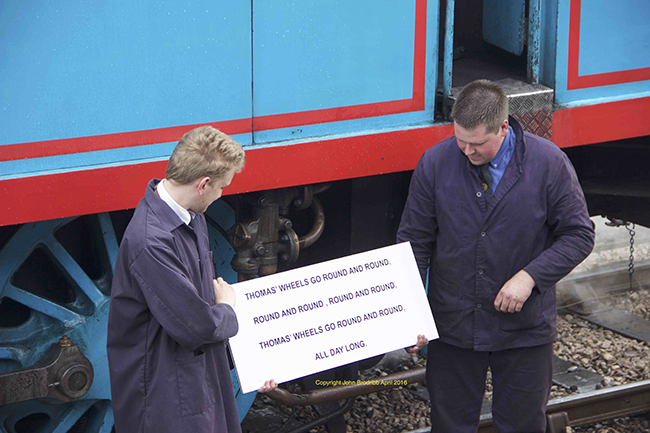 "Thomas' wheels go round....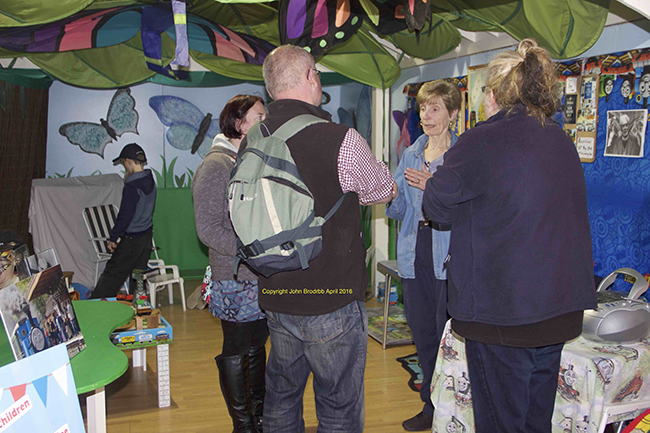 With just a little imagination...
1369 aka "Smoky"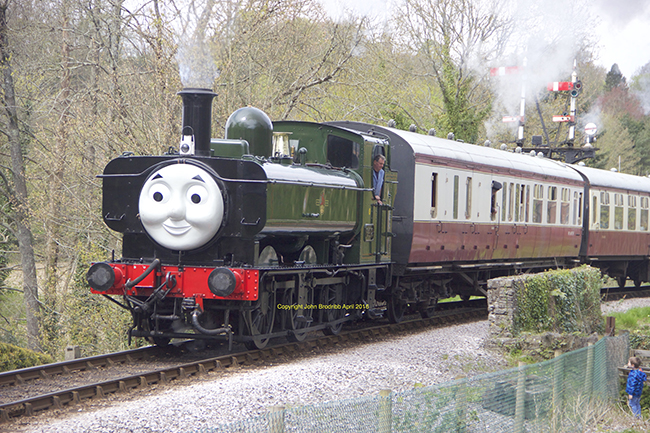 "Duck" starts the journey for Totnes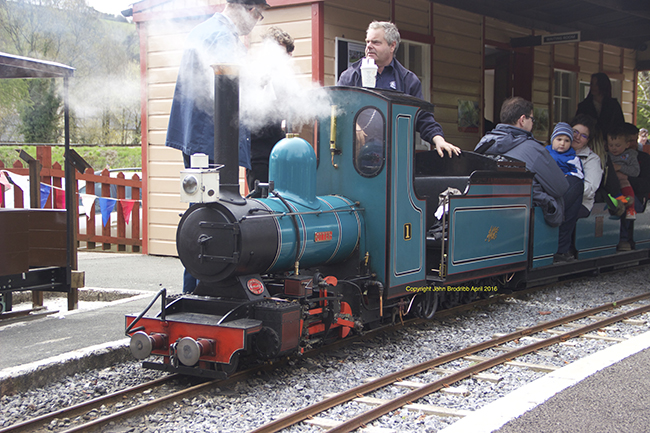 "Otter", on hire from the Beer Heights Light Railway at Pecorama where it normally works, was working on the SDR miniature railway for the weekend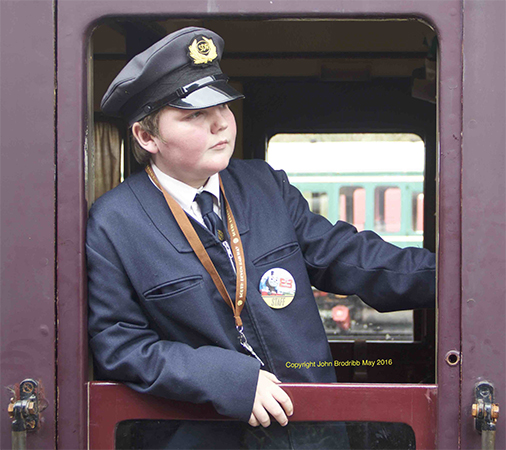 Declan Gregory hands out certificates on the Thomas "Sodor" train.
The Fat Controller signed these on request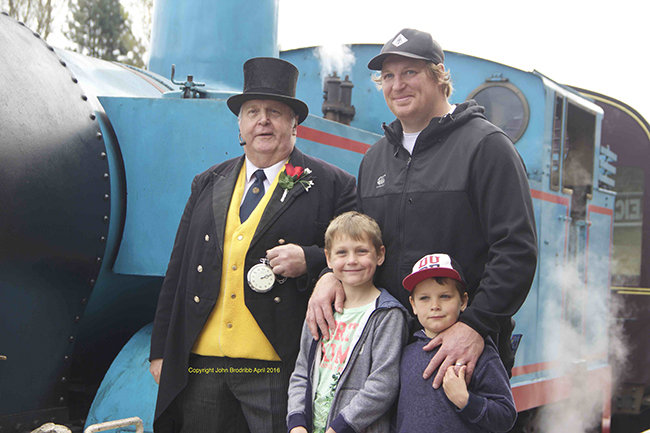 Top try scorer Rugby Premiership this season; Exeter Chiefs' Thomas Waldrom aka "Thomas the Tank" meets another Thomas the Tank [Engine] (and the Fat Controller)
Photo © JBrodribb 2016