3803 is withdrawn (temporarily)
Unfortunately it seems that we have found out the reason why 3803 was withdrawn from service in 1963 and didn't survive for a couple more years until diesels finally made steam redundant on the Western Region. The rear drivers side driving wheel is loose on the axle.
The problem became evident after 17 days in service and the engine was taken out of service immediately. The rear wheels have been dropped out and despatched to Ian Riley Engineering at Bury where the problem will be rectified. Whilst initially it was feared the down time in obtaining a new axle and fitting it, with the attendant problems of specifying and obtaining the correct grade of steel, would be considerable, it is likely that an engineering solution can be achieved that will permit the existing axle to be reused.
The down time is likely, therefore, to be around two months, after which our highly popular 'new' 2-8-0 can get back to work. Updates on progress will be issued from time to time.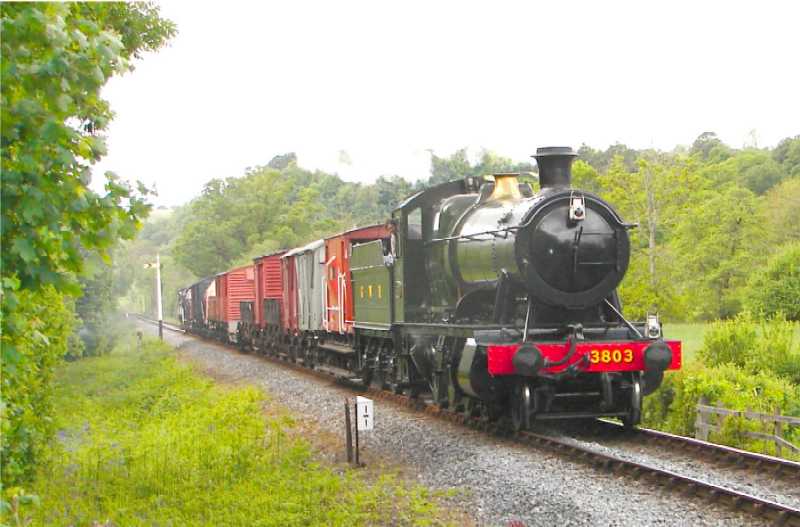 3803 working a BR freight along the "Royal Mile" before withdrawl. Photo taken by Amanda Hancock in 2006