Today (Thursday 20th December 2007) former British Railways (Western Region) railcar 55000 today ran under its own power for the first time since its restoration, including rebuilt engines, started. The "Bubble Car" was run through to Staverton Station and back today without fault (though the 04 was stood by to act as a "Thunderbird" if necessary !!).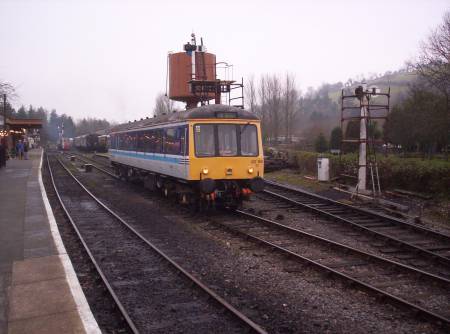 55000 stood in Buckfastleigh loop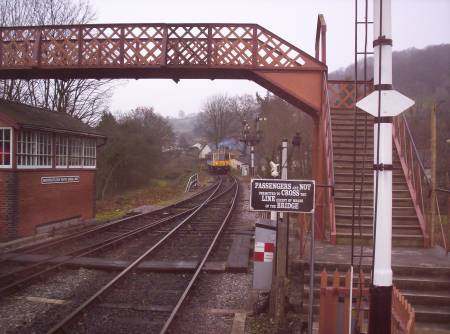 55000 re-appears from Staverton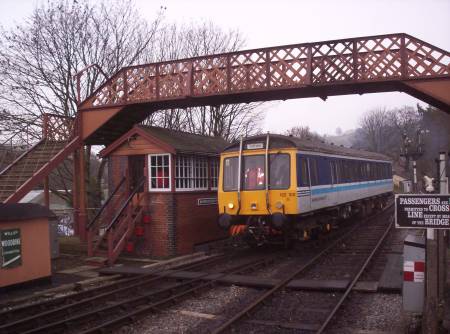 55000 passes under the Buckfastleigh footbridge
Railcar 55000 is scheduled to run our special three train per day "Green" timetable early spring service on each Sunday in February 2008 as well as from Tuesday 19th to Thursday 21st February 2008 inclusive.
Photographs © John Haslam 2007