SOUTH DEVON RAILWAY Annual Dinner 2019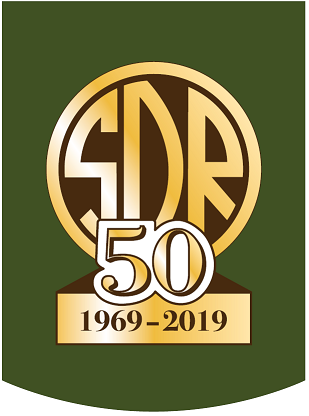 The 2019 Dinner is now fixed for Saturday 6th April 2019. There is a change of venue as we wanted to tie this in with the SDRA organised 50th anniversary celebration. The venue will be the main restaurant at Buckfast Abbey,7 pm for 7.30
Please put this date in your diary. Formal invitations/menus/how to pay will be issued in January. In place of a formal speaker we are planning to show a John Brodribb produced and Richard Elliott presented ciné film (new materials) of the early days of the railway. The Big Red Bus will provide transport, for those who need it, from Buckfastleigh to the venue and back afterwards.
50th Anniversary celebrations
SDRT have asked us to organise the first day of these celebrations; Saturday 6th April 2019. There is a sub-committee planning this event and full details will follow in January. We want to see as many members and families, old and new, at this special day. There will something for everyone's tastes on this day so please again put the date in your diary.