SOUTH DEVON RAILWAY Boxing Day 2017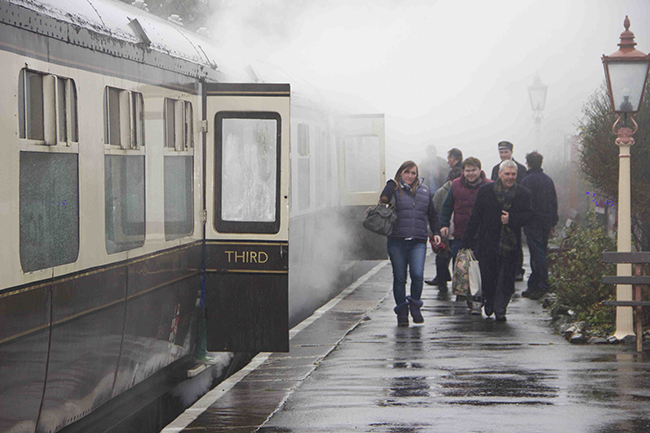 The Steam Heating and heavy rain make for an atmospheric Staverton
Photo © JBrodribb 2014
Following on from the success of our Boxing Day trains in 2014 we are running them again in 2017.
Trains are scheduled to leave Buckfastleigh at 11.30am, and 1.30 and 3.30pm, pausing for 15 minutes at Staverton on their return journey so passengers can avail themselves of the café services at Staverton. The Buckfastleigh Refreshment Rooms will be closed all day. On sale should be cakes, biscuits, hot and cold drinks; hot soup and pasties.
The Boxing Day services on the South Devon Railway will see roaring fires in the booking offices at Buckfastleigh and Totnes greeting arriving passengers, together with a warm steam train with fully-stocked buffet car.
The Staverton Café Staff in 2014
Totnes (Littlehempston) booking office
TTI – Alasdair Paige

Photo © JBrodribb 2014