SOUTH DEVON RAILWAY Happenings January 2015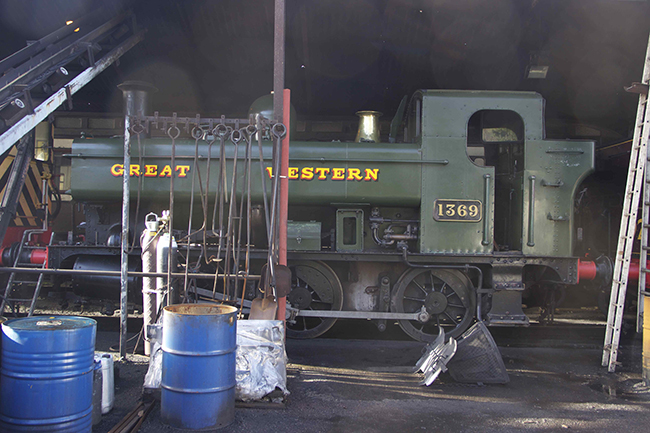 1369 back on shed at Buckfastleigh 08

th

January 2015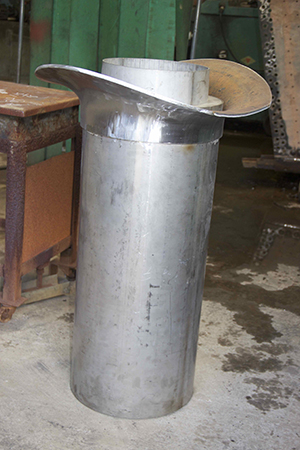 The main stack for 1369's new chimney
The tanks fitted to 6412 and the smokebox being fitted out
Jeff Miall paints the tank ends black
5526's boiler reprises the rôle of 6412's boiler !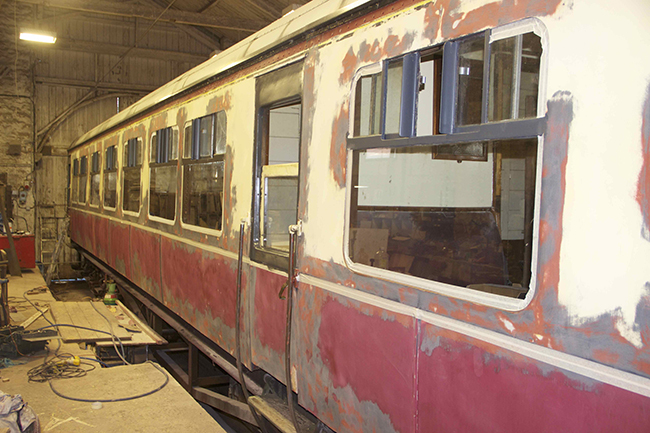 BR(W) auto 225 prepared for repainting in all over maroon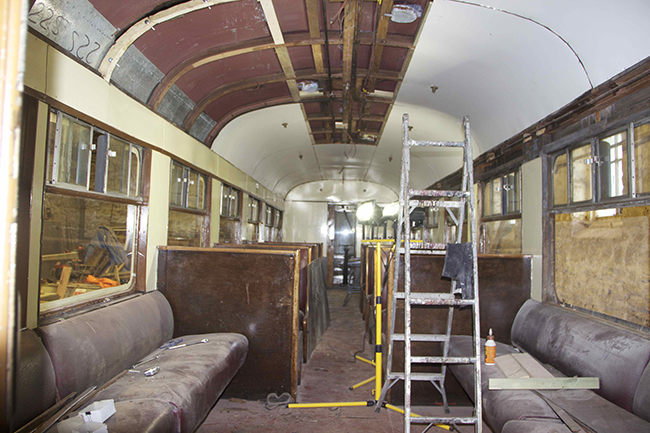 Water leaks had taken their toll on the ceiling so it has had to be replaced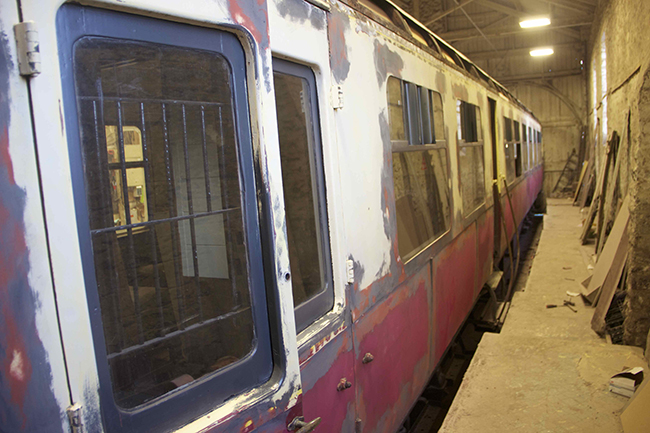 Unlike the Buckfastleigh side the Staverton side lower roof and gutter weren't replaced last time 225 was in the Carriage Works so they now need to be
Photo © JBrodribb 2015
Former GWR 0-6-0PT 1369 has returned from the Chinnor and Princess Risborough Railway for its annual examination and will take part in the forthcoming Branchline gala week.
The oportunity is being taken to replace the chimney – it is the same as that on 6412 so both were made at the same time.
Former GWR 0-6-0PT 6412 will be the star of the Branchline Weekend when it returns to steam on the SDR after a 35 year absence.
BR(W) autocoach 225 is being repainted in all over maroon to match autocoach 228 however it was found that the roof and gutter on the Staverton side has corroded beyond repair.
New components are being formed to replace the rotten sections – the roof in stainless steel and the gutter in galvanised steel. Both are to be formed into shape by the main engineering workshop – the roof sections will be profiled by the boiler shop and the gutter will be formed up using new internal tooling ( see below ).
Having gained experience producing these parts then SDRE will be able to repeat the process for any of our Hawksworth carriage stock starting with 2180
The gutter forming tooling during prototyping
A drawing of the required gutter profile

Photo © GBishop 2015

Dave Watkin affixing the new stainless steel roof sections

Photo © JBrodribb 2015