Heritage Transport Club visits the SOUTH DEVON RAILWAY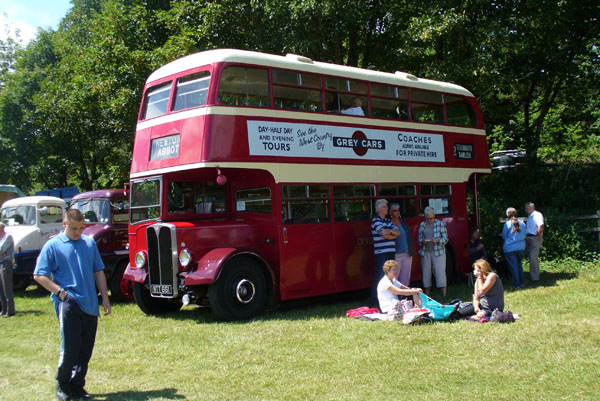 A Regent III double deck 'bus

©

Marina Mitchelmore 2010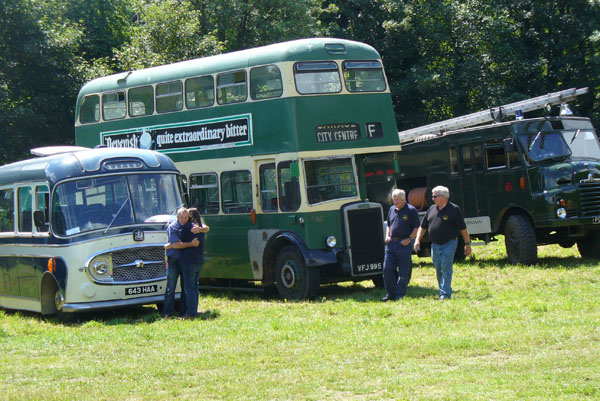 A Leyland double deck 'bus

©

Marina Mitchelmore 2010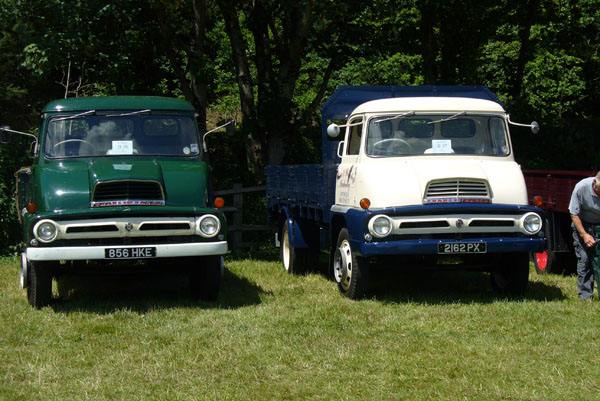 A pair of ThamesTrader trucks from the 1950's

©

Marina Mitchelmore 2010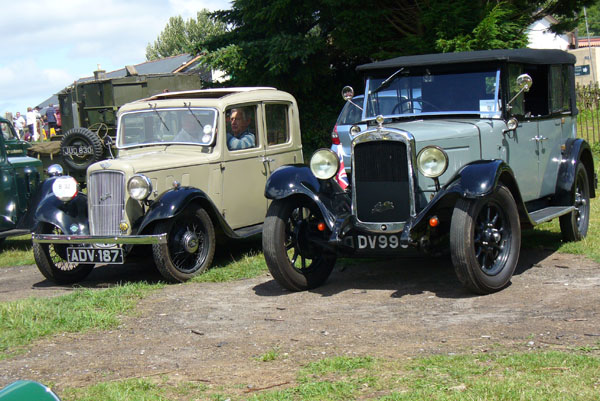 A pair of Austins

©

Marina Mitchelmore 2010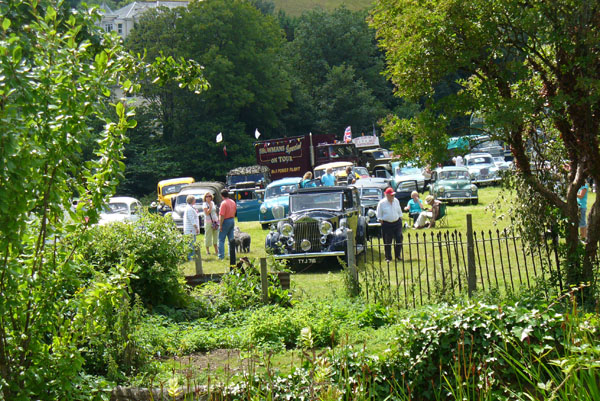 A Rolls Royce

©

Marina Mitchelmore 2010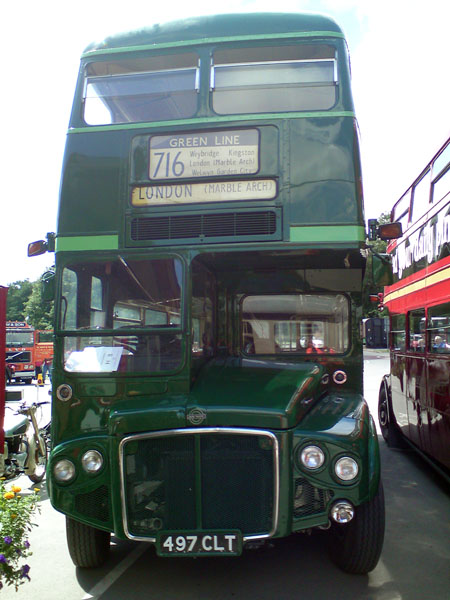 RMC 1497 comes to visit.

©

Gavin Bishop 2010
On a bright summer day Buckfastleigh Station was taken over by approximately 100 historic vehicles on their way along the Devon coast on their Annual Coastal Run.
You could have been forgiven for thinking that had been transported back into an earlier time, with vehicles of all ages, as well as all shapes and sizes from small "Mini Mokes" to even a Showground lorry!
These vehicles were taken a well-earned "Pit-Stop" along their route and pitched up in the big field on the Buckfastleigh Station site. These historic vehicle "buffs" were taking a break and re-fuelling (in the form of food and drink only) before setting off again.