SOUTH DEVON RAILWAY GENERAL MANAGER RICHARD ELLIOTT RETIRES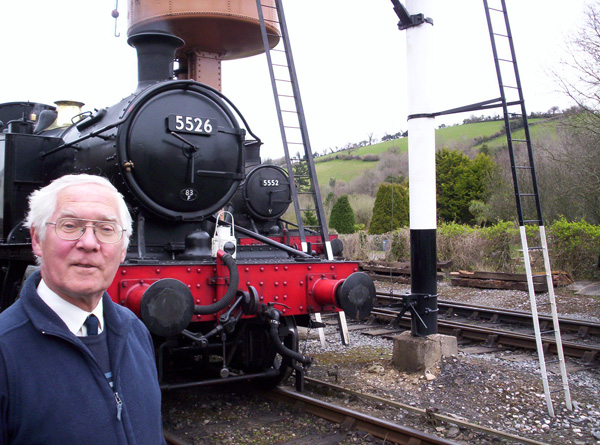 Richard stands beside SDR Prairie 5526 and visiting Prairie 5552
The 40th anniversary year of the re-opening of the Buckfastleigh to Totnes route also marked the end of the line for current General Manager Richard Elliott.
After 44 years working for the line -- as both a volunteer and its General Manager since 1991 -- Richard decided to call it a day in 2009 and hung up his green flag on Tuesday 31st March.
"I think it was about time to retire after 18 years in charge," Richard said. "But no doubt I'll still be popping in here on the odd occasion and doing things, such as helping with my favourite engine Dumbleton Hall!"
"The South Devon Railway has always aimed to recreate the essence of a living country branch line, exuding much of the charm and character once seen on the old Great Western Railway system, and I'm proud of that achievement."
Richard's replacement as General Manager is Dick Wood.