SOUTH DEVON RAILWAY GETS A ROAD-RAILER
Update 2010 May 10 - Digger enters service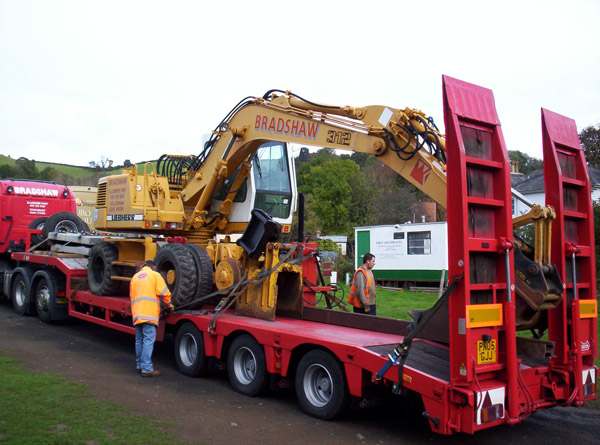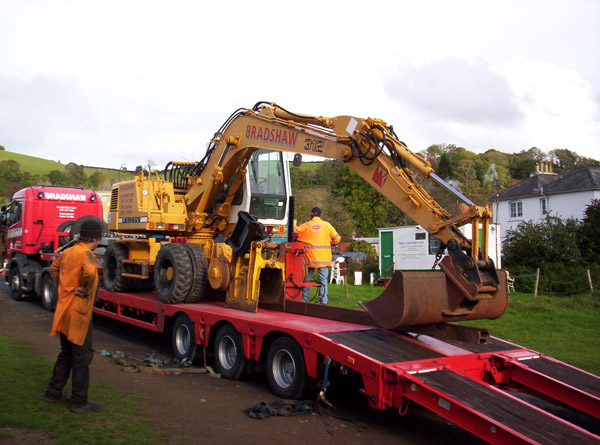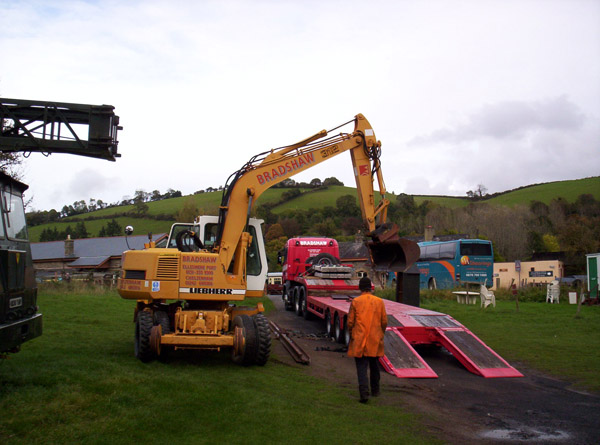 Photographs ©John Haslam 2009
The South Devon Railway has a large permanent way programme on this winter whereby a significant part of the line will be
rerailed
.
In order to achieve the work in time for the new season the Railway has purchased a roadrail digger.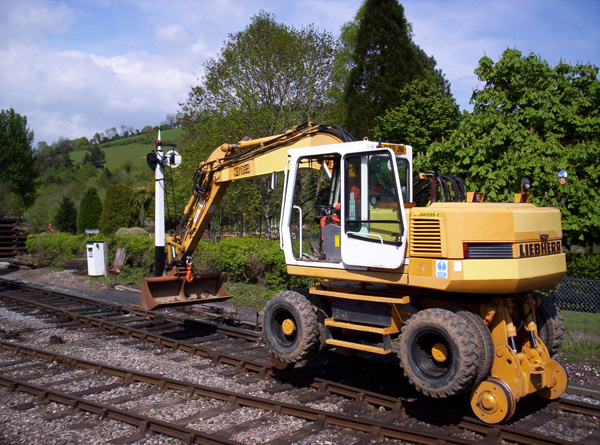 Photograph ©John Haslam 2010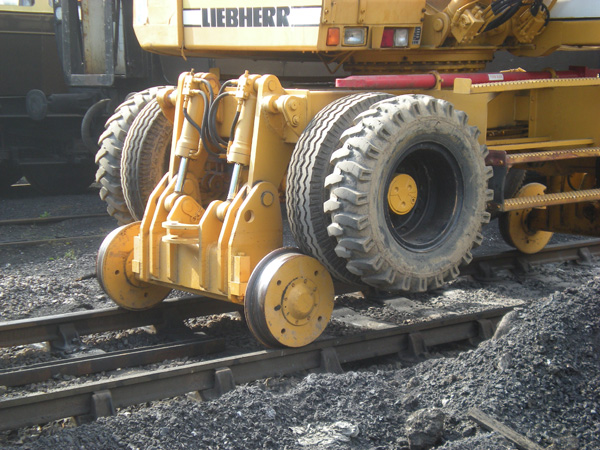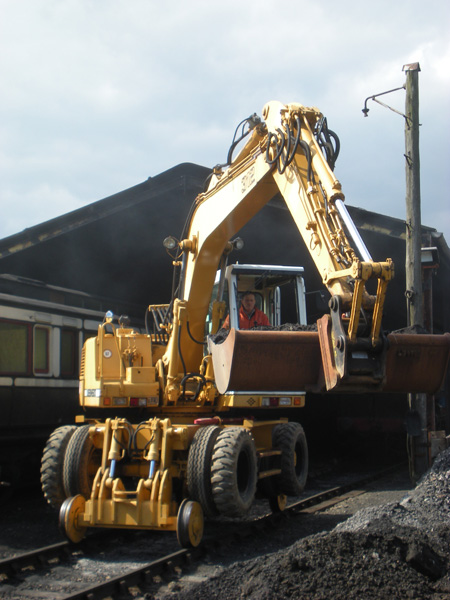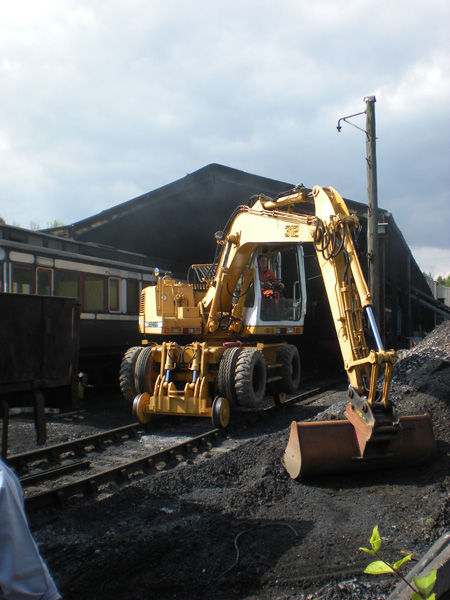 Photographs ©John Brodribb 2010
The Liebherr road-railer today (10 May 2010) made its first rail moves on the South Devon Railway. It was used to load some of the loco department's extensive pile of ash onto grampus wagons for disposal.
Overseen by SDR General Manager Dick Wood, Paul Johnson put the machine through its paces.
It has taken six months work to get the machine up and running, but it is now fully certificated. A training programme is in hand for a small group of SDR staff and volunteers.