'Thomas' the Tank Engine visits Buckfastleigh
May 3rd/4th/5th saw that cheeky blue engine, 'Thomas', together with his boss The Fat Controller', visit Buckfastleigh from Sodor.
There had been some doubts about his visit this year but all that was forgotten when he and his friends took over the South Devon Railway for the three days of the Bank Holiday weekend.
'Thomas's' fans turned out in great numbers and a great fun day was had by all, young and old.
This year the 'all in one' price was well received by parents who, in addition, to the train rides on offer were able to travel; on the miniature railway and the roundabouts at the Traditional Fairground without further charge.
There were also entertainers and a face painter - who had never painted so many faces in a day!
We have already asked 'Thomas' if he can come next year!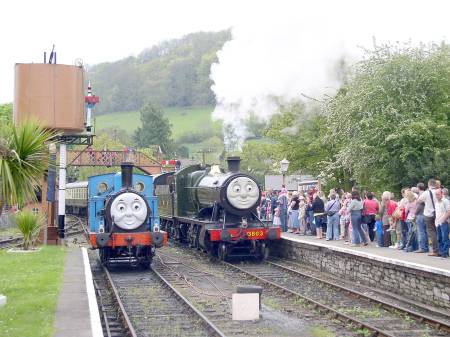 Thomas waits whilst Frank brings the big train into the station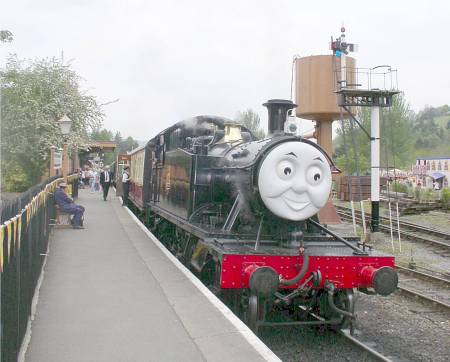 Julian ready to assist Thomas with the shuttle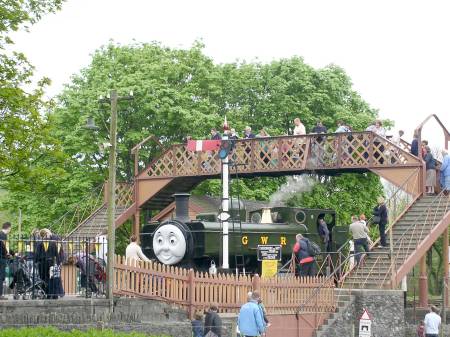 Duck prepare to take on the big train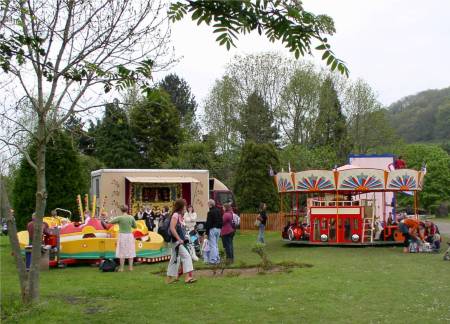 Traditional Fair Ground was included in the price of the ticket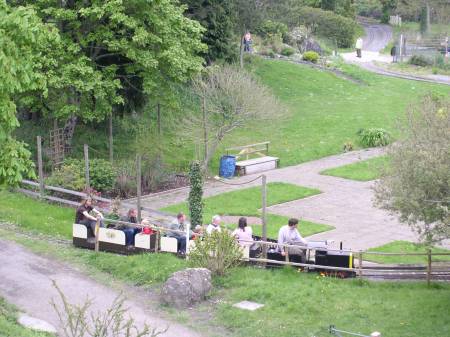 Miniature Railway rides were included too