SOUTH DEVON RAILWAY Thomas the Tank Engine 2015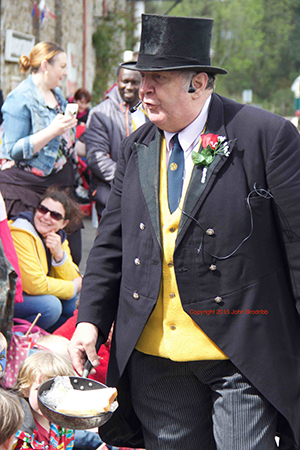 Sir Topham Hatt aka "The Fat Controller"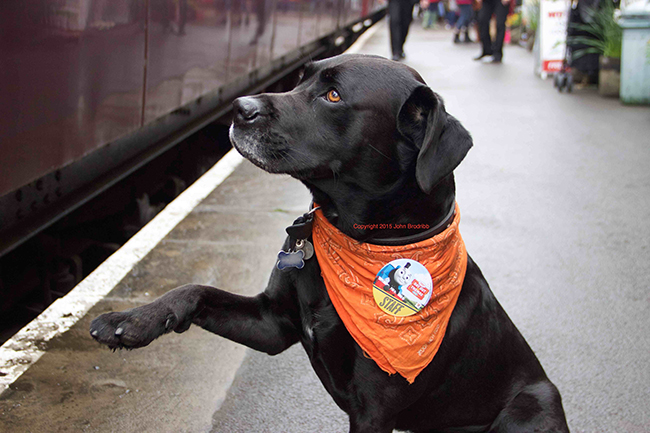 Ollie lends a paw to ensure our visitors know where to go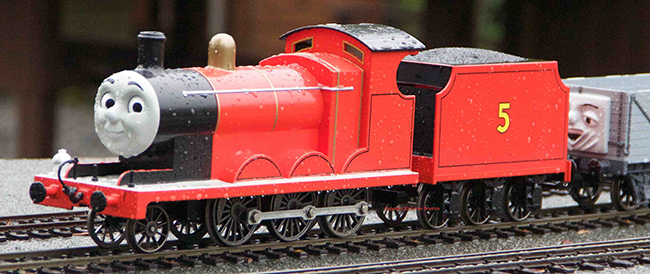 A diminutive "James" was in the Garden Railway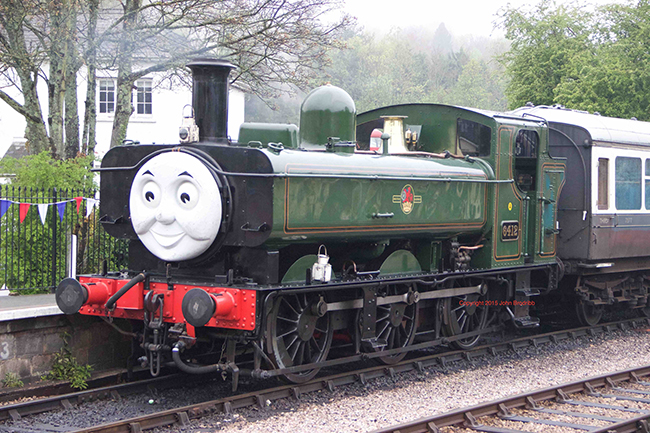 A 12 inch to the foot "Duck" wearing a British Railways coat
Cousin Bertram from London braved the inclement Devon weather...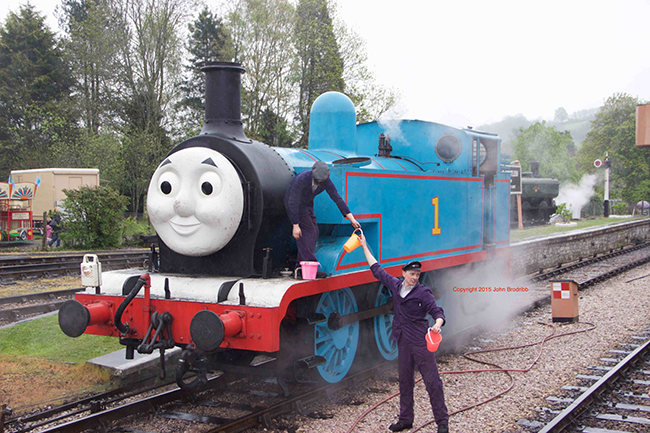 It's slow working filling Thomas's tanks with buckets...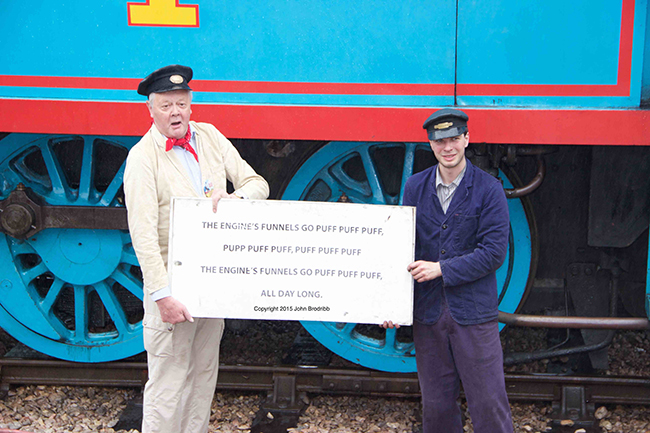 Everybody gets to sing along together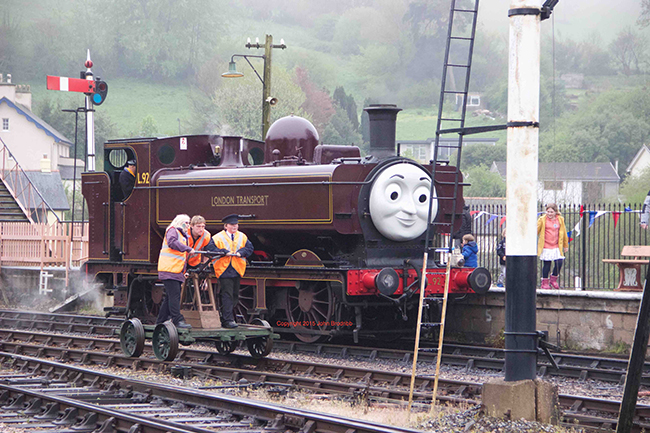 The pump trolley returns after the trainee guard missed his train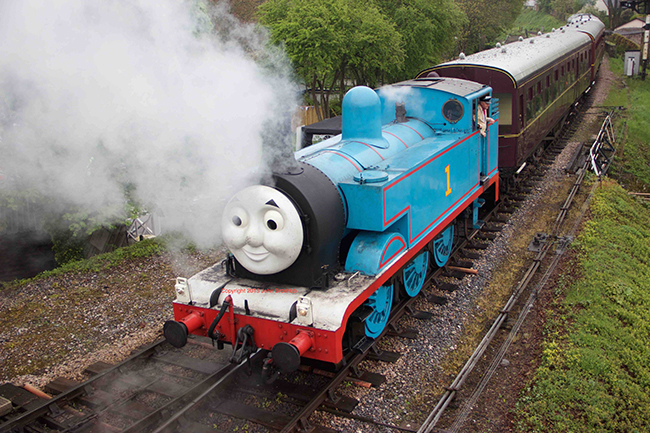 Thomas gets to haul his own train
Photo © JBrodribb 2015
The 2015 "Day Out With Thomas" weekend has been a really good event; well attended and full of fun.
Cousin Bertram, the London Transport double deck 'bus, was around on all three days and for Saturday and Sunday provided a "Park and Ride" service between the Railway and the nearby overflow carpark. He covered about 180 miles for the three days of which just 86 were just getting to and from work. Given the longer circular route was just 2½ miles this means there were more than 38 round trips to the Railway over the three days – an average of almost 13 per day.