Totnes (Littehempston)
Platform Project Completed
On 31 August Allan Lovegrove and Chris Mackenzie-Thorp two of the members of the SDR's "Totnes Group" 'ceremonially' laid the last brick on the platform to complete the laying of 8000 bricks over the last 5 years. This is in addition to the initial area round the station and those laid under the canopy and the toilet block later.
At the same time the flower bed under the running in board, with the name in brick was completed. It is the intention to dedicate the flower bed to the memory of Bert Webb who was the first (or one of the first) stationmaster's at Totnes.
The money to complete the project has been raised from individual donations made by passengers, sales of magazines, books etc. - The Totnes Group would like to pass on their thanks to all who have donated. Below you can see three pictures showing what has been achieved.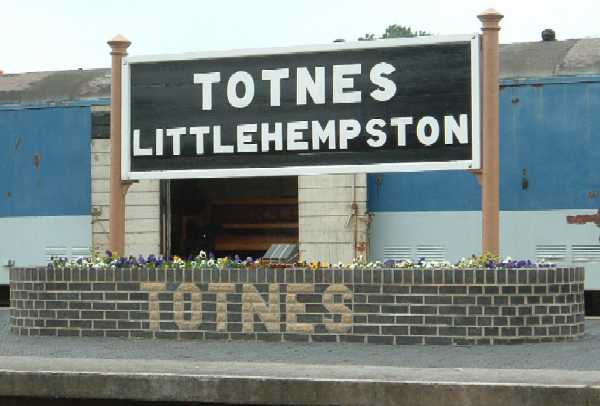 The Flowerbed that will be didicated to the memory of "Bert Webb"
| | |
| --- | --- |
| | |
| The project is complete. | Chris and Allan wondering what to do next - A cup of tea - perhaps?? |
The next project is to provide the water tank and supply for the water crane together with the completion of the Ashburton Juction Signal Box both of which can be seen in the left hand photograph.