SOUTH DEVON RAILWAY Engineering
adds GWR Smokebox Door Ring to standard parts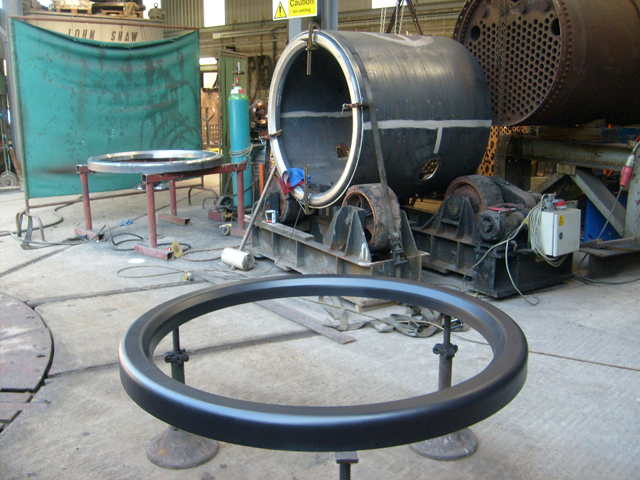 A new door ring pressing (foreground), with one already being installed in the new smokebox being built for 5542, and a third ring being dressed in the background.
South Devon Railway Engineering has recently produced a batch of new front smokebox door ring pressings. The first one is for 5542 Ltd whose locomotive is having its 10 year overhaul carried out at Buckfastleigh. The door ring is common to many other GWR locos and two further rings have been ordered so far.
If you are a GWR loco owner and are in need of a new door ring then ring the works and ask for Rob, who will be pleased to give you a price quotation. The guide price (October 2011) is £2800, pressed, dressed, machined and ready for fitting.