"How to Find Us from Totnes"
Totnes (Littlehempston) is the link, via our footbridge over the river Dart, to the Totnes Main Line station for the rest of the country and the historic market town of Totnes.
The station isn't original since the trains used to run into the Main Line station, however for reasons of cost it was deemed necessary to build our own station as near as possible to the town.
All the buildings, with the exception of the Toilet block, are genuine Great Western Railway items which have been saved and transported to Devon by the London and Home Counties Group of the South Devon Railway Association.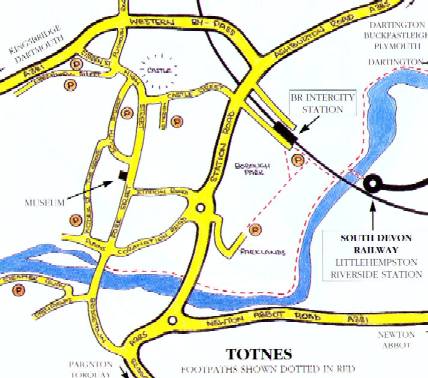 For further information on Totnes and its environs why not visit the Devon County Council site ?
(Don't forget to return to us !)