GWR Ocean Saloon 9116 "Duchess of York"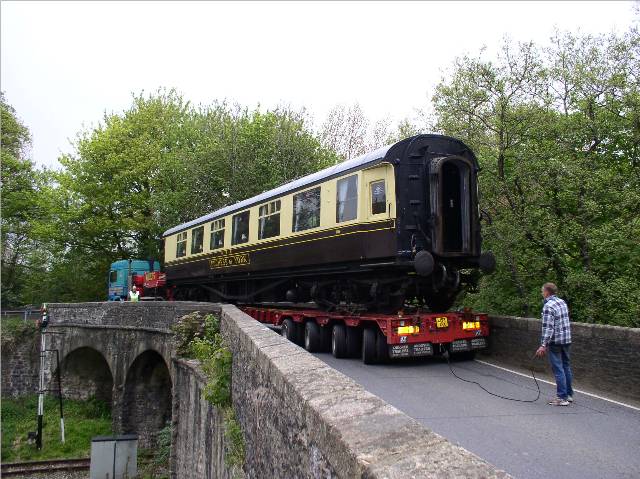 Ex GWR Coach 9116 is better known as Super Saloon "Duchess of York" after Her Majesty's late mother. It was one of the Great Western fleet of coaches, built to rival the Pullman coaches used by other railways. These coaches made full use of the the Great Western's historically wide loading gauges, as a result of broad gauge being 61' 4" long and 9' 7" wide. This meant that they were very restricted on the routes they could use.
"Duchess of York" was built to diagram G.61 with a total of 8 being built and they were kept scrupulously clean at all times.
This coach was rescued at the beginning of the Dart Valley Railway's formation, together with our other Super saloon 9111 "King George" Whilst 9111 is the property of the South Devon Railway Association 9116 now belongs to the South Devon Railway Trust. (9112 "Queen Mary", 9113 "Prince of Wales" and 9118 "Princess Elizabeth" (the kitchen car) are with the Great Western Society at Didcot. The rest of the rake were 9114 "Duke of York", 9115 "Duke of Gloucester" and 9117 "Princess Royal").
Both our coaches will be used as first class accommodation, however being only 30 seats (26 in saloons + 4 in coupé) and 35 tons, only really see use on private charters or the occasional service train.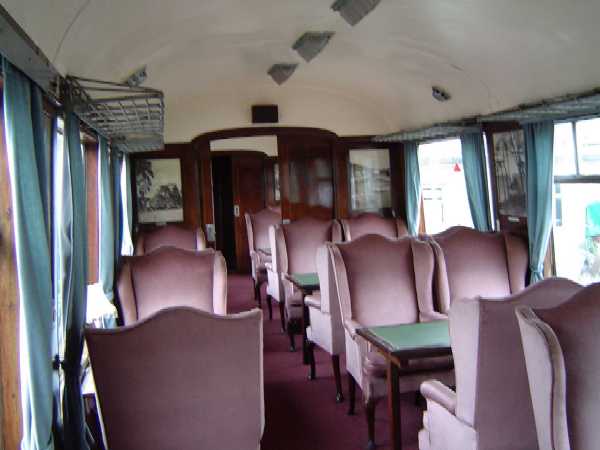 The Large Saloon 16 Seats)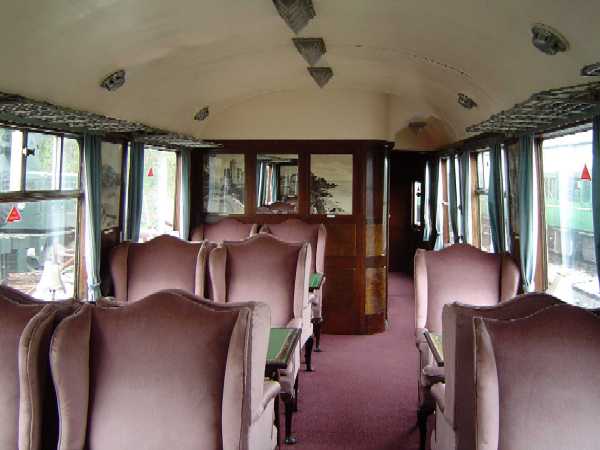 The Large Saloon looking the opposite way

The South Devon Railway can now offer dining facilities for up to 60 in the two Super Saloon vehicles. The dining train usually operates with Victorian saloon 249 attached as well as SO 4805 which has been upgraded for dining and incorporates a bar facility. Total seating at tables in the three carriages is 96 but again this can be increased by the addition of a further 48 seat SO and a 64 seat TSO.