SOUTH DEVON RAILWAY Diesel Gala 2010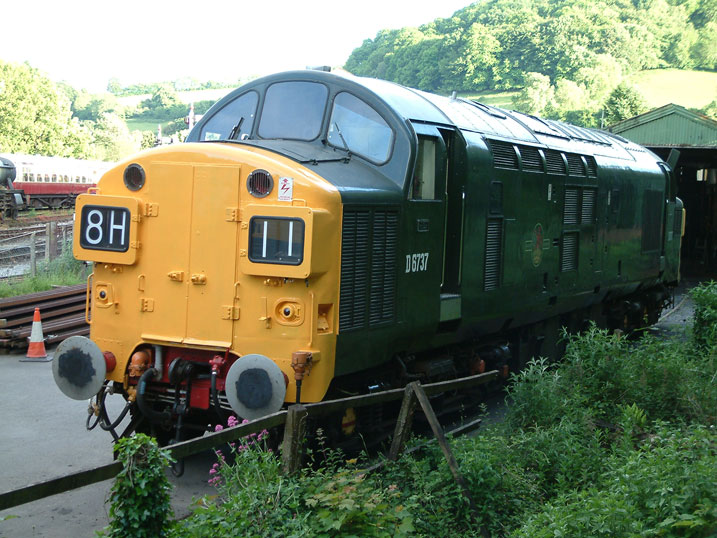 D6737 with yellow ends applied for this weekend. Phot ©DDS
The South Devon Railway will be holding its annual major diesel gala over the weekend of 12th and 13th June 2010.
Despite all the hard work undertaken to get D2246 ready for the gala, regretfully the 04 developed a problem on Wednesday and at this stage we cannot confirm the loco's avialability for the gala weekend. DDS members will be working to try and rectify the issue in time. If the 04 is unavailable then the working timetable will undergo some late amendments.
As can be seen above a minor livery variation has been made to D6737 for the weekend...and quite trendy it looks too!
For picture of the locomotives at various points along the line then please look at Tim Symons' shots in the gallery.
To download the working timetable for the event click on the links below. Of course, the now traditional DDS operated real ale bar will be on the "main" set.
Working Timetables for downloading and local printing.


Please note that all these documents are in Adobe® "pdf" format, so you will need the Adobe® plug-in to read them. If you haven't got this yet then please click on the Adobe® icon above to download it.
(Please Note the South Devon Railway is not responsible for any damage that may occur by downloading or using third party software).
*Opens in a new window.